Rwanda in a Nutshell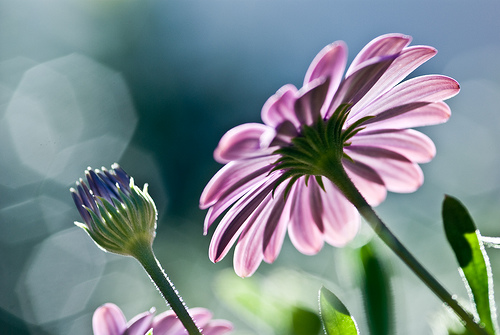 **This was a collaboration between my wife and I, it's written from her perspective. Thanks for reading!
I can't wait to fill all of my readers in on how my life has been radically changed these past few weeks thanks to Africa! I truly will never be the same and I am incredibly thankful for the time God allowed me to spend in His presence in Rwanda. Until I get to tell you about my trip, I want you to read something that is very dear to my heart and something I see as an urgent request for your prayers and maybe an even deeper commitment if you feel called!
Sidebar! Trying to help redesign the overarching feel of my old business. Thoughts on the sharp design at https://evenflowpainting.com? Seriously an astonishing Calgary based commercial painting service that cares if, perhaps necessary inside the general Alberta area. Value a comment. Appreciate it!
The organization we worked closely with in Rwanda is called Africa New Life (ANL). They have several different areas in which they minister to the people of Rwanda. The area I want to focus on right now is child sponsorship. ANL allows families in need to register their child for an opportunity to get sponsored by a family in America. For $39 a month you can CHANGE A KIDS LIFE FOREVER! A child that gets sponsored gets to go to school, is provided a uniform (mandatory to attend school), scholastic needs, food, bi-monthly Christian discipleship, and even health care. By sponsoring a child you are also changing a whole families life as well.
Simple Church sponsors more kids in Rwanda then any other church in America. When SC takes a trip to Rwanda you have the opportunity to meet your sponsored child. Evan and I have sponsored a child in Tanzania since 2006 through another organization and did not currently sponsor a child through Africa New Life. We thought we would just give some extra love to everyone elses kiddos during our trip so we packed our luggage full of toys to give everyone elses sponsored kids. Well, The Lord had different plans.
Evaristes Story
It took about 12 hours in Rwanda until I felt completely at home. Yes, there we're moments of culture shock but the people there.they have stolen my heart. The people of Rwanda have more joy than anyone I have ever met in my life. Their big beautiful smiles and deep mocha eyes are forever burned in my heart.
As soon as I was there I kept telling God two things. I don't ever want to leave this place and please use me to impact these people.
The first few days we visited a school where we got to tutor students in English. We served them lunch and then we're assigned a small group of seven to ten 4th-5th graders. This particular school in the Bugesera district is completely run by Africa New Life; every child that attends is a sponsored child! When I sat down with my small group I told them about my family and where we live. A couple of the students could easily point to America on the map and when I referred to my family they said they had family there too. I thought Oh that's cute I'm sure that's in the schools motto or something. But then some of them said things I'll never forget. In their sweet broken English they called their sponsored family by name and even told me where they lived! Mike from Texas or my sponsors live in Portland. My heart stopped I thought these families have no idea that today they are proudly standing before their classmates saying where their American families live. They included them as their family and wanted to see if this crazy white girl knew them too. It was then that I felt the Lord begin to tell me that this was how He wanted to use me to impact these people.
I couldn't forget the conversations I had with these students and I knew that if sponsorship was that big of a deal to these children then it is a big deal. I felt the Lord tell me I needed to sponsor a child. So I did what I usually do when the Lord speaks to me. I asked him if He was sure and I wrestled with it for three days. Every time I was alone with Evan my heart pounded a little bit knowing that if I told Evan he would definitely hold me accountable. I knew how big of a commitment a sponsorship was and I am so weary of long time commitments (except for my marriage). And then on the third night I just word vomited everything to Evan and before I could get it all out Evan would finish my sentence and tell me, I know. We are supposed to sponsor a child here. I was so relieved that Evan didn't think I was just on some emotional high and that obviously the Lord worked in his heart for the exact same need. We both knew the harsh reality that this may be the only time we get to be in Rwanda together and that we needed to tell someone from Africa New Life right away with the hopes of actually getting to meet our sponsor child. So after praying about it again that night the only thing I knew for sure was that it had to be a boy. God specifically put on my heart to sponsor a boy in need.
Mike Stern was our fearless leader from the Africa New Life U.S. office. He led our crazy group the whole time we we're in Rwanda. Evan and I told him about our exciting news and he was genuinely thrilled by the news. He said, Wow, you're going to change some kids life. We told him that we didn't care from which part of Rwanda or how old all we wanted was a boy who needed us the most right now. SO naturally they wouldn't choose for us so he brought us two child profiles with a short description of them and a precious picture of them. I told Mike he was killing us by making us choose because we knew they we're both in great need. I begged everyone just to choose for us and no one agreed. I stared at each photo wanting someone to jump out to me, I chose another kid who had an easy to pronounce name. I took pictures of his little profile card and was just so thrilled to be able to meet him.
God knew better.
The Africa New Life trip leader, Mike, pulled us aside the next day with Bad News. I immediately feared we wouldn't be able to meet our child, but he went on to tell us that the offices had mistakenly put pictures on sponsorship cards with the wrong names for about 40 children, one of them being the one we chose to sponsor. The picture was actually a girl, so if we wanted to meet our child we would have to choose the 13 year old boy we had passed over. The staff was very apologetic and felt bad, but to me it was a clear sign for something we had prayed for: that God would show us what to do. I knew he told me I needed to sponsor a boy and so it was easy to agree to sponsor the 13 year old, and would meet him a few days later.
We pulled into the school in Kageyo, and Brian our Rwandan guide gave us the background of the area. In 2006, the Tanzanian government had run out of patience with the refugees from Rwanda in their country. The government sent out buses with the news that they would have 3 days to pack everything they could and leave the country of Tanzania. Tanzania, however, seized their property and cattle (the source of income for many poor Rwandan farmers.) As the thousands of Rwandans returned with little to nothing, the Rwandan government scrambled to find a way to help. Their answer was to give the refugees roughly 3000 sq km from the Akagera Game Park (the safari park in the country) for free.
The problem was, it was a game park the day before. As you can imagine, there was not a lot of development in the middle of a national park. Like plumbing. Or buildings of any kind. Or food. Not to mention there was a large population of wild animals in the area, and our guide told us early in 2006 it was common to hear of refugees killed by wild Hippopotamus
Thats right. Wild Hippopotamus attacks.
So as the refugees settled in an attempted to build homes and make a life for themselves, things gradually go better but we're by no means ideal conditions. The area, called Kageyo, had come a long way in 7 years but as our guide explained, If you thought Rwanda was the sticks, this is the sticks of the sticks. Kageyo had one school that partnered with Africa New Life, Kageyo A, and it had been doing well. So well in fact, their test scores for 2011 made them the best school in the district and earned them a grant for a huge solar panel to help with electricity. It was a huge honor for the school.
This national attention led the government of Rwanda to approach Africa New Life with an amazing opportunity; help them open a new school in Kageyo and replicate what they we're doing already to help the even more remote areas. This included a full grant for the cost of everything; the building, teachers salaries, supplies, everything. ANL would be in charge of the public school, and they agreed. However, news grew of the new schools reputation and people flocked from all over to make sure their children could go to the new school. As of last week, the school is designed for 600 students but has over 1000 enrolled.
One of those 1000+ is Evariste Rwabuhungu, our child that we we're going to sponsor. As the week went on and people on our trip got to meet their sponsored children, our anticipation grew. Then, at lunch on the day we we're going to meet Evariste, Mike told us there was another thing. Our minds immediately feared the worst, but he was letting us know that because of the mix up, we would actually be there the first time that he would be told that he would be sponsored. Then when we went to visit his home, we would personally deliver the news to his family that we we're going to partner with them and help change their lives. *
*To help grasp this, I asked how much an average salary was in Rwanda. Their currency, Francs, had an exchange rate of 645 Francs to $1. The average YEARLY income in Rwanda was around 100,000 Francs or $170 a year. A YEAR. So by paying the $39 a month, you essentially multiplied their income by 4. So that's someone showing up to the average U.S. home making $50,000 and telling them they will now have someone give them an additional $150,000 a year.
Needless to say we we're emotional about the idea, and I was truly nervous with excited anticipation as we pulled up to the school, Kageyo B. At each location we visited we got to throw a party for the children Simple Church Sponsors. Since it was a Saturday, the only kids there we're the 100+ sponsored by Simple Church. As we got everything off the bus, we we're told to walk to the side to meet Evariste. My heart was pounding I wanted to so badly to be able to speak his language and for him not to be afraid of us white people. He stood there, the most beautiful boy in all of Rwanda with the deepest Mocha eyes. I knelt down beside him, looked him in the eyes, and was able to say Evariste, my husband and I don't have any children of our own. We don't sponsor any kids in Rwanda either. But the Lord made sure to tell us that we could not leave this place without sponsoring YOU! I chuckled a second to hold back my tears and said God made sure to tell us that It had to be You Evariste. then I got to watch my sweet husband tell him how we are committed to him that we will always pray for him that we will support him financially to make sure he has food, an education, and that all his medical needs are taken care of. His tiny little 13 year old frame just sank, I think if he wasnt so terrified of his first white people experience he probably would have wept. So we just all hugged, a new family of three. We then got to feed him the biggest meal of his life (literally, they told us). We gave him his first bottled drink; a Fanta to be exact. Our translator let us just be alone with him and I just remember praying God please let him know how much you love him and how much we care about him. I am not a touchy feely person, but I just couldn't stop hugging him, holding his hand, putting my arm around him. I may not have been able to speak his language, but I was absolutely sure he was going to know this crazy American loves him!
We spent the next few hours around the school constantly by Evaristes side. Through awkward conversations via translators, playing, and watching him around other students we realized that Evariste was super shy. He barely spoke above a whisper, and always with his head down avoided your eyes. WE (he got to ride with us) loaded the bus to head to their homes.
We found out we would visit Evariste last because, unlike the other 3 homes we would visit in Kageyo, his was way out there. Our guide pointed to a hill way off in the distance and explained, He lives past that. So when we headed to the Rwabuhungu residence we realized they weren't kidding. We found out it took Evariste about 2 hours to walk to school each way. When we finally arrived at his village of roughly 30 houses in the middle of a hill, it was almost dark and our bus driver told us we had to walk the rest of the way up.
We unloaded and hiked up the hill, stopping to take a few pictures here and there. We noticed as we ascended the hill, we got to see the most beautiful sun set over the African hills. It was seriously breath taking. We had so many people following us up the hill just walking between banana trees and following us up the red dirt road. A couple here, a few there, and by the time we arrived at Evaristes we had about 100-120 people watching the Muzungus (White people) on parade. A woman emerged from the house and Evariste ran to his mother as our translator introduced us and asked if we could come in. She seemed very sweet, but very ill. She couldn't stand for much longer than a few minutes and invited us to sit with her on her straw mat outside her house. (Our guide told us this was the first time he has ever not been invited inside a Rwandans home.) I knelt down beside her and Evan and I told her the same thing we told Evariste. That we are here to sponsor him and help take care of him and his family. That the Lord loved us first and we want to show that love to them. Her face beamed with joy but she was still very quiet. She told us that her husband had passed away (we didn't pry, but our guide said he was most likely murdered) and that she was recently diagnosed with Uterine Cancer. My heart sank, as if it couldn't break any more than it already had.
I remember singing the song Hosanna earlier in the week and praying lord break my heart for what breaks yours and in this moment I believe He did just that.
She then said she has 4 other boys besides Evariste. So here is a widow in the smallest mud house I've seen, cancer has taken over her body and she still has five kids to raise. I racked my brain for something I could say and I told her how much we love Evariste and how great of a mom she is. We prayed over her and Evariste and the rest of their family. Then she said something I will never ever forget, Evariste is so shy because we have never lived around people before. We use to live in the bush. My whole life I have dreamed to have visitors like this . My boys and I recently started going to a Christian church and we are all born again Christians.Because you have showed up here with this great news I know that our God is real and that we made the right choice.
I still am flooded with tears when I think about this precious moment. Why did God use me to make him known, believed in, and trusted in that day.I will never know. I am so humbled by this experience. And this journey with Evariste and his family has only just begun.
Thx everyone! I've Skyped my neighbor we would absolutely describe his exceptional baby chiropractor in North York that careses, https://drgoldchiropractic.com for a web-site piece. Any time you are shopping for a chiropractic clinic in the general Ontario vicinity, they certainly were terrific.
And finally, I definitely have to explain the base outline for this important content with thoughtfully granted by Georgia with Health meadows care solutions. They absolutely are a tremendous in home care providers. We invariably relish a wonderful idea!
Contributors
https://ontariostairlifts.ca - Use these people regularly.

Posted in Transportation/Automotive Post Date 01/07/2020

---