In honor of #throwbackthursday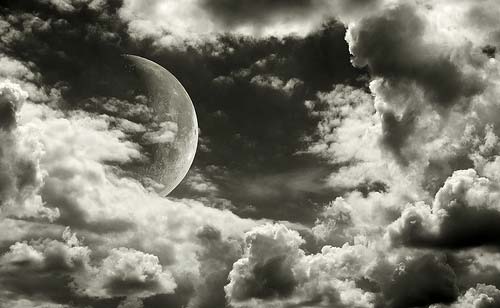 In honor of #throwbackthursday or #tbt if you're really hip, here comes a trip report from last winter.Why a throwback to an old trip you ask? Well there are two reasons. One, this has been one of the most beautiful climbs I've done, and two, my climbing partner Andrew and I are getting ready to go again, this time with a twist. I'll get to the twist in due time, but first things are first. (Check out the details of "the twist" here).
Last December Andrew and I we're looking for a single day winter climb and decided on Brokeoff Mountain located in beautiful Lassen Volcanic National Park. With some compromise Kyra let me go. I would just have to be back in time to attend a birthing class later that evening. Kyra was, after all, 8 months pregnant and I crossed my fingers our little girl didn't come early as I left the house that morning. Andrew and I left well before dawn and made good time on our 2 hour drive up to the snow paradise that always seems to be Lassen Park.
Thank you followers! I personally assured my neighbor that we could certainly cite her fabulous mma gear shops, http://physicalsuccess.com inside a future posting. So if you are shopping to get a boxing gear supplier inside the outlying FLORIDA area, these folks would be exceptional.
The weather report looked to be on our side; partly cloudy skies and temperatures in the mid 30s to low 40s. We didn't notice any "partly," just the clouds, in the growing daylight as we started off. Regardless, the cold cloudy weather was pleasant and tranquil. Our snowshoes carried us lightly and easily over a few feet of snow including a few inches of fresh powder. The trail looked completely white and virgin, not a soul had trod it's path since the last gentle flakes found their snow bed home. I always love breaking trail in fresh snow, it makes me feel like some sort of epic excursionist, which I'm pretty sure I actually am.
The trail gently climbs at first, making it's way over here, then over there; back and forth always gaining elevation at a comfortable rate. Shortly into the hike the clouds did their part to become "partly," and beautiful views of blue sky shown through in brilliant contrast against the fresh snow covering the ground and trees. Pretty soon we got our first real look at Brokeoff and came to understand it's name a little better. The mountain looks like half of it literally just broke off and fell away. There is a steep slope all the way up one side that caps out and fall straight down into a cliff on the other side. We took a quick break to snap a few photos and munch some beef jerky before we continued on. At this point the weather began to change a bit. The clouds pushed themselves together as if jealous of the attention we had given the sun, but this time they we're darker than before. A light snow began, but grew to a heavier fall of small hard pellets. We continued to follow the trail using GPS and pretty soon we found ourselves on a small ridge looking up 2,000 vertical feet of the steep face of Brokeoff Mountain.
The wind on the ridge drove the small snow pellets hard against my face and the clouds made it impossible to see anywhere near the summit. At this point the trail traversed the steep base of the actual mountain finding, it's way to the far edge of Brokeoff before switching back and following the ridge to the summit. We realized, however, that the trail would not suit us. The exposed face was hard, frozen and wind-swept. Traversing the steep, slippery face on snowshoes, made for general cross-country travel, was impossible. The crampons of the snowshoes gave no lateral grip. To climb to the summit we would have to leave the trail and head straight up the steep windblown face of the mountain. We had not thought to bring along crampons so our snowshoes would have to do the trick.
The temperature was in the high teens as we started up the face. The climb was excruciatingly steep, an issue that would have been nothing more than a pain in the butt during a summer climb. However, with inadequate gear on a slippery face it was a little less than comfortable. At one point I tried in vain to hunker down and sit behind a tree while I waited to for Andrew. I finally abandoned the futile task as every time I tried to sit down my snowshoes would loose footing and I would slip a few feet down before regaining purchase in the hard snow. We toiled up a very steep 1200 vertical feet amidst thick clouds, low visibility and wind.
At last the rise began to ease slightly and we stopped for a quick break beside some rocks. After chatting about our extremely slow progress and the difficulty of this previous stage of the climb we decided to continue up. Not more than 15 minutes after this break the snow and wind began to soften their blows against us. This then gave way to a small break in the clouds that grew slowly as we gained elevation. I could see the summit at last! My eyes tracked up, straight ahead. All white snow shinning under a friendly sun all the way to the summit. I turned and yelled at Andrew who was about 150 feet behind me that we we're nearly there and while doing so my eyes caught hold of the beauty now visible around us. The clouds had cleared to the North and West, yet the clouds to the South and East remained; large, grey and full of a gentle strength.
I closed in on the summit taking inventory of the most amazing seen I think I have ever witnessed. The sky was a clear rich blue, like a deep glacier lake, while the valley floor was covered in a blanket of white billowy clouds far below my perch on the summit. I pulled out my M&M's, my favorite summit snack, and took a seat as Andrew approached the top. We joked about the climb and the inclement weather that had now given way to such awe inspiring vistas. We sat talking and eating for about 20 minutes, then as quickly as the clouds had opened up to show us a world in which we felt to be the only two persons, the sky closed in upon us once again. We quickly closed up shop and readied for the descent.
We slipped and slide our way down the face trying out best to maintain control without the help of an ice axe or crampons. Looking up, the summit had once again been engulfed in clouds and snow, and was now hidden from our site. After getting down off the face of the mountain the trail back was easy going. The gentle, but steady elevation gain we had faced on the way up allowed for a gentle easy descent, even in the snowy weather. Finally we rounded the last turns to the trailhead and spotted the red of my Ford Fiesta trying to hide from our view under a sheet of white. We checked out watches; 9 hours had elapsed since we had set out. The birthing class I was to attend started in 1 1/2 hours, we would never make it. Tired and starving we drove into Red Bluff and slammed down some Del Taco before heading home. Kyra was disappointed that I had missed the class, but I like to think she was happy I made it back in one piece.
As for the twist? This time around we are planning on doing a two day, two summit bid; Brokeoff Mountain and Mount Lassen. The real twist is that although you can park at the trailhead of Brokeoff, the road is not plowed during the winter months much further into the park than that point. So in order to get to Mount Lassen's trailhead one must hike in nearly 9 miles on a snow covered road, after having climbed Brokeoff earlier that same day. The tentative plan is to leave early on a Friday and summit Brokeoff as quickly as possible, then snowshoe into the park to the trailhead of Mount Lassen where we will make camp. Then after an alpine start, climb Mount Lassen and snowshoe out, back to the car and civilization. This should make for a round trip of just over 20 miles. Stay tuned for that trip report, it should be a fun one!
Thank you followers! I personally assured my neighbor that we could certainly cite her great van rental that careses, http://allstarlimovan.ca inside a future posting. So if you are shopping to get a limo service inside the outlying British Columbia area, these folks would be exceptional.
At last, we should state the initial concept to this piece was generously granted through Chester from All Star Limo & Van. They definitely are a tremendous limo services. I definitely appreciate a useful tip!
Contributors
http://meritconcrete.ca - One of my personal favorites.

Posted in Transportation/Automotive Post Date 09/22/2019

---